Jesus-only Cult Invades Mainstream Christianity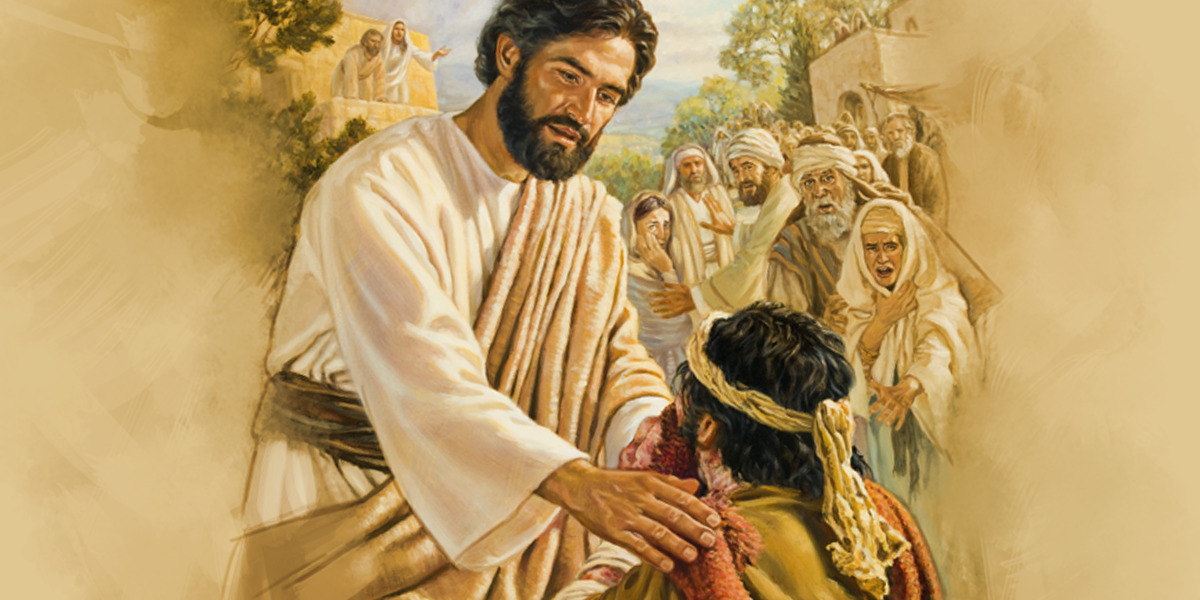 *Quote from a LIFE TODAY interview with James & Betty Robison, April 17, 2007 – Tammy Maltby, author of Confessions of a Good Christian Girl: "There is only one perfect one and that is our father, Jesus. " SIGNS OF A TREND: Is 'Jesus-only religion' spreading the mystical chris to mainline denominations? This article will provide supportive material (research, quotes from reputable sources, and physical examples) that quantify and define this shift in theology pretty clearly.
I see a progression in thought which has lead many Christians to a popular belief that Jesus, alone, is their God (a contemporary version of the old heresy of Modalism, where One person fulfills all 3 offices or 'modes' of the Trinity). Followers of this belief perceive that when they pray to the Father,
they are in reality praying to Jesus in His capacity as 'Father', and they also see the 'Holy Spirit' as the spirit of Jesus – Therefore Jesus Is the Father, Son, and Holy Spirit. We have Christian churches [cults] which openly claim this as their belief system, such as the UPC (United Pentecostal Church), but my concern is that mainstream Christianity has also absorbed this theology to a large extent – without even being cognizant of the change, because it happens in such a subtle way. These churches would never SAY that they believe in anything but the traditional doctrine of the Trinity, but their actions speak otherwise.
Before I share the tangible evidence I've gathered, I'd like to encourage you to ask your colleagues and friends to watch for these things with you – especially if they attend different types of churches. The non-denominational/charismatic/ "community" churches seem to be the most obvious in their prayers to Jesus in Jesus' name, worship songs that acknowledge Jesus as their God, etc., but, as you'll see in the quotes given below, traditional denominations are 'morphing' into Jesus-Only churches as well. "It is a strange but true fact that many Bible-believing churches that are strongly opposed to charismatic DOCTRINE AND PRACTICE are being influenced by charismatic MUSIC. In attending charismatic churches and conferences through the 33 years since I have been saved, in an effort to analyze this influential movement, I have observed that one of its key elements is rocky music…
With the onset of the charismatic movement since the 1960s, which is basically the ecumenical branch of Pentecostalism, THE "JAZZED-UP HYMNS" HAVE GONE MAINSTREAM and have swept throughout much of the Christian world. Some people may approach this subject and go out of their way to share stories like these with you. Some people place a lot of worth on people who have encountered some of the things I have experienced. I started this page only because I was sharing most of what will be written here with a guy who maintains a web site on supernatural encounters some more famous people have had in visits to heaven and hell. I wanted to share with him some of my encounters as an afterthought when requesting some Cd's from him.
I want to say that i have experienced some scripture in my life and what is impossible by man was made possible by Jesus and his Father through their sovereign will and their abundant grace. If you get anything out of what I share here in these articles, try and get the meaning of these verses in your head and strive to do your part in all of them to activate what could be something supernatural for you too! Mark 11 verses 1 to 11 – Passover is only a few days away. Jesus is being welcomed by many – whilst others became challenged, upset and angry – on what has been called 'Palm Sunday'. Over a million Jews would be visiting Jerusalem for the Passover. Would Jesus come to the Feast – many were asking that – many were wondering. John 11 verses 55 to 57.
Scott Peck was right! When we separate Jesus' humanity from his divinity, we will likely fail to see and follow his example as a human being striving and succeeding in living awake to the Spirit of God, alive in him. We often, then, excuse ourselves from making the same journey of embracing our own oneness with the Spirit, our essential oneness with God. The result is that we fail to be fully human — in concert with the struggles and joys of our fellow human beings. And we fail to embrace our own divine nature. The presence of God is in us as well.